YMCA Camp Minikani is a community that is dedicated to your child's experience. The Minikani staff and Board work together to intentionally design an experience that will support and value your child for who they are and what they love.
The success of Minikani rests on the shoulders of our energetic, responsible and passionate counselors and administrative directors (AD Staff). Counselors are former campers who have learned about leadership and youth programming for three years through Minikani's nationally-recognized Leaders in Training program. For summer staff, Minikani is the place where they developed resilience, independence and confidence, which is one of the reasons why they strive to recreate the same positive experience for your child. All summer staff is certified in First Aid and CPR.
The year-round leadership team provides the strategic vision and direction for YMCA Camp Minikani. We are always thinking about new ways to improve camp. Please consider sharing your experience with us by emailing minikanifeedback@ymcamke.org.
Greetings! It's a dream come true to be back home at Minikani. I focus on alumni and donor relations, risk management and strategic planning. From 1980 to 1997, I spent every summer at camp; from camper to Explorer Director. I have a BS in psychology from UWEC and a MS in outdoor recreation from SIU. My wife, Julie, and I lived out east, where I worked in higher education and local government. Julie and I met as counselors at Minikani. I love being able to give back what I've received from Minikani. I learned how to set goals and work towards them and realized the importance of friendship. I experienced the need of a strong work ethic, service towards others and what an honor (and massive responsibility) it is to be a Minikani counselor. In my free time, I enjoy coaching boy's lacrosse and adventures with my dog, Maddie. Julie and I live in Whitefish Bay with our daughter Aubrey and son Ian.

Jon Fleming McLaren

Executive Director

It's with great enthusiasm that over the past 12 years I have had the chance to watch young people's lives change through the power of camp as they discover their 'best selves!' As the Senior Operations Director it's my duty to provide leadership and support for all of camp's operations to ensure our programs are of the highest quality, fully develop young staff and campers, and incorporate our strategic plan. Prior to my role as operations director, I held positions at Wisconsin Lions Camp, and in various full-time roles at Camp Minikani. I look forward to continuing to serve at camp where the strength of our programs and staff develops confident, independent and character-driven leaders.

Eli Fyksen

Sr. Operations Director

Hello Minikani Families! I am absolutely thrilled to be joining the year round team as your summer camp director. Summer 2020 will be my 15th summer as a member of the Minikani family. After my time as a camper and leadership trainee, I served as a counselor and four-time administrator before stepping into this role. I graduated from Tufts University in 2017 with a degree in Child Study and Human Development. Prior to coming to Minikani full time, I spent two years with Playworks Wisconsin (both as an AmeriCorps member and Site Coordinator), working with four Milwaukee Public Schools to bring safe and healthy play to recess and the classroom. Camp has been the most formative experience in my life, and I am grateful for the opportunity to continue to be a part of this community and grow alongside it. I couldn't be more excited to see all of the magic that happens at camp this summer!

Rachel Kornetsky

Summer Camp Director

I am thrilled to join the team at Camp Minikani! As the Equestrian Director, I ensure all our wonderful horses are well-cared for and help others connect with horses. I have grown up with horses and consider them my true passion in life. I train and compete with my own horses in my spare time. I have two Bachelor of Science degrees; one is from UW-Madison and the other from UW-Platteville. My past work experience includes being an agriculture teacher and an animal nutritionist. Additionally, I am very active in the equine clubs in my hometown. I am so grateful to be able to work in such a beautiful place doing what I love!

Kallie Larson

Equestrian Director

I work as the office admin at Minikani. I began this adventure in April 2016. Since then, I have been drawn to Minikani's beautiful outdoors. Experiencing Minikani's summer fun between counselors and campers makes my role at camp truly worthwhile. In my free time, I enjoy bringing out the colors of summer through gardening. My other hobbies include photography, drawing, watching sunsets from my porch and spending time with my horse and other pets.

Tracy Hennes

Center Administrator

Hello Camp Families. Summer 2018 marks my 5th year at Camp Minikani. In addition to working with all of our amazing camp families regarding their camper's accounts, I also work behind the scenes to ensure that your registration and paperwork experience is the best that it can be. Additionally, I work with other office staff members to ensure our processes are efficient.
When not working, I enjoy spending time with my dogs and volunteer for a local dog rescue. I also enjoy spending my free time reading a good murder mystery or comedy book. In the summer, I enjoy lounging by the pool and spending time on the lakes of Wisconsin.

AJ Laughlin

Business Specialist

Hello, all:
I have been a part of the maintenance team at Camp Minikani since 2014. I love working outdoors, and Minikani is the place to be for that. Prior to coming to camp, I worked behind a desk in an engineering capacity. I thoroughly enjoy the opportunity of making camp a safe and fun-filled experience for visitors.

Patrick Quella

Property Director

Hello Minikani Families! I am excited to work in the camp environment, with the backdrop of trees, prairie, and blue skies to boot! As the marketing and membership coordinator, I take pics to planning events, to making sure the heart of soul of camp is showcased. I have worked with children and youth in the non-profit sector for many years, the bulk of it teaching middle school. I have a B.S. in Psychology and M.S. in Education, with a certificate in Adult Learning. When I am not working at camp, I teach Sunday school, do social media and marketing for the Cream City 5K, and run. My two children, Mattea and Rowan knew and loved Minikani before me, so I earned major brownie points coming here. I love spending time with my family, friends, and just did a sprint triathalon, even though my husband Chris thought I was crazy.

Rita Davis

Member Engagement Director

Hello, Hello! I am overjoyed to be joining the Minikani Family and making a permanent move to WI. I started my 'camp journey' in Florida and 2020 marks my 10th year working at a camp. I am so excited to continue my adventure at Camp Minikani. During the nine months outside of summer camp, I help schools and groups plan their perfect outing and make sure their experience is positive and fun. When I'm not working, I enjoy painting alongside Bob Ross, cooking new recipes, and exploring camp.

Emily Gilmore

Outdoor & Adventure Education Coordinator

Maddie (aka "Mads" or "Mad Dog") is Jon's six year-old Labrador retriever. She's the camp dog. During the school year she can be found sleeping under Jon's desk or sitting next to Tracy all day hoping for more treats. Maddie never leaves Jon's side and does not roam camp freely. Maddie has three important roles at camp. First, she is responsible for keeping geese off the waterfront lawn—she is very good at this. Second, she entertains campers during free time with her love of diving off the docks and retrieving sticks from the lake. Lastly, she will spend time with campers who might feel a little homesick and need the affection that only a happy Lab can provide. In her free time, she loves duck hunting and sleeping on the couch.

Maddie

Director of Morale
Our support staff are the backbone of camp. From teaching environmental education to preparing meals and maintaining facilities, these staff members ensure that camp is fully functional and smoothly operated.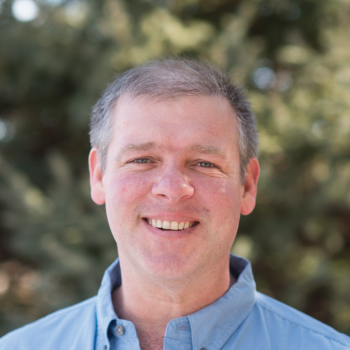 Hello friends,
I am privileged to have joined the Camp Minikani family. I have fond memories of camp back in the late '80s, and I am excited to be back. I have a background in construction and remodeling and love tinkering with anything and everything. I live in Bayside and enjoy spending time with my wife, Jolena, and two daughters, Lydia (7) and Abigail (2). I also enjoy soccer, boating, visiting our family cottage in Door County and spending time with friends and family. I am very lucky to be a part of such a fun, dedicated team here at camp.

Alex Presti
Assistant Property Director
Our Board of Directors are dedicated and enthusiastic professionals who volunteer their time and talents to YMCA Camp Minikani. Through their service, members offer their expert advice and fundraising assistance in order to advance the strategic mission of camp and improve all aspects of Minikani.
Chris McArdle, Board chair
MKE Benefits
Anne Ballentine, Board member
Rogers Behavioral Health
August Herschede, Board member
Realty Executives
Jerry King, Board member
Precision Engineering
Jill Kohli, Board member
[m]pirik
Ryan Derus, Minikani Alumni Community Representative
Ascension
Pam Kruse, Board member
Standard Furniture
Drew Maxwell, Board member
Milwaukee Institute of Art and Design
Kevin Casper, Board member
Salesforce
Greg Valde, Board member
University of Wisconsin-Whitewater
David Wierdsma, Board member
everything2go.com