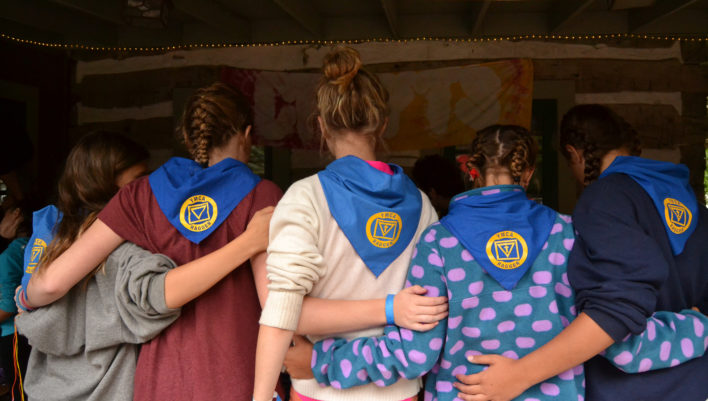 Becoming our best selves: The Raggers and Bear Claw programs
By: Peter Drews
Every summer, campers open the door to the cabin that will be their home for a week or two and are met with endless new stimuli: new friends, new counselors, new smells, new traditions. The list feels infinite.
Among these novel experiences are what look like kerchiefs hanging from their counselor's bed. Those counselors will go on to wear them around their neck come the first and last campfire of the session. At the center of that kerchief is a cross (or perhaps a Star of David, or no symbol at all) within a triangle, square, and circle. A few scarfs are blue or silver, more are red or purple, and a scarce few are white. Some might even be worn by campers.
These campers are getting their first exposure to the Raggers program. In 1914, Thomas Caldwell initiated the program at the Oakland YMCA. He was looking for ways to recognize youth who were not necessarily the fastest, smartest or strongest; rather, he highlighted children who displayed positive character traits like cheerfulness, promptness and morality. The Raggers program spread to YMCAs across the country and has been a fixture at Minikani for years.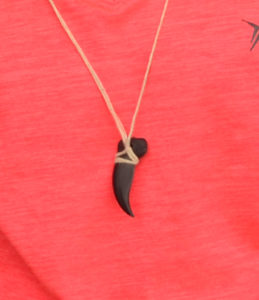 Countless people look back on their Minikani experience with gratitude. Central to this feeling is fun. What is camp if not fun! Less celebrated but perhaps more profound are the personal challenges and growth that are part and parcel to the Minikani experience. The Raggers program—in addition to its precursor for those 11 years old and younger called the Bear Claw program—is the ultimate manifestation of self-reflection and development at Minikani.
Every week at camp, campers ages 12 and up are provided the opportunity to take the challenge of a rag. Each challenge is different from the next. The first challenge—the blue rag—asks participants to strengthen their loyalty to their faith, country, one's best self and the Raggers' creed. Participants are presented with passages to reflect on and asked to make a list of goals for themselves surrounding those passages and challenges. Then, they will participate in an evening ceremony alongside fellow Raggers.
Society asks our children to improve themselves explicitly and implicitly every single day. Kids face pressure to achieve higher test scores, to participate in clubs and extracurricular activities, to learn an instrument. They are asked to hold themselves to the social standards of their peers—to fit in. Those pressures are important but not easy for our youth. Kids rarely have agency over the pressures they face; instead, they must overcome the hurdles presented to them.
The Raggers program provides youth a chance to pause and to ask themselves what kind of person they aspire to be. A Raggers challenge provides a framework, and the participant has the agency to fill in their own blanks. Asking a 12-year-old child to achieve a standard created for them is expected. A 12-year-old child choosing and achieving their own goals is far less common and much more special.
The power of the Raggers program is magnified by its ubiquitous presence at camp. I remember being a 12-year old boy looking at my counselor's purple rag with awe and reverence. I remember the name of every person who tied each and every one of my rags. I aspired to be those people, those leaders. Every summer, I returned to camp not only for the activities (admittedly, the activities were a pretty big draw), but also so that I could take my silver, my brown and maybe one day even my white rag. Camp, and the Raggers program instilled in me a deep and implicit desire to better myself.
Camp provides many gifts. If you ask a 12 year old what their favorite part of camp is, they might say jumping on the trampopoline, their crazy-awesome counselor, climbing to the top of the rock wall or making a new friend. These are all great and important answers. However, if you happen to ask the same person this same question ten years later, I would expect that their answer changes. Camp's lasting power lies in building people up, showing them that they can always work toward self-betterment. The Raggers program is Minikani's most powerful tool in passing that gift to our youth and ensuring it never leaves them.
Comments