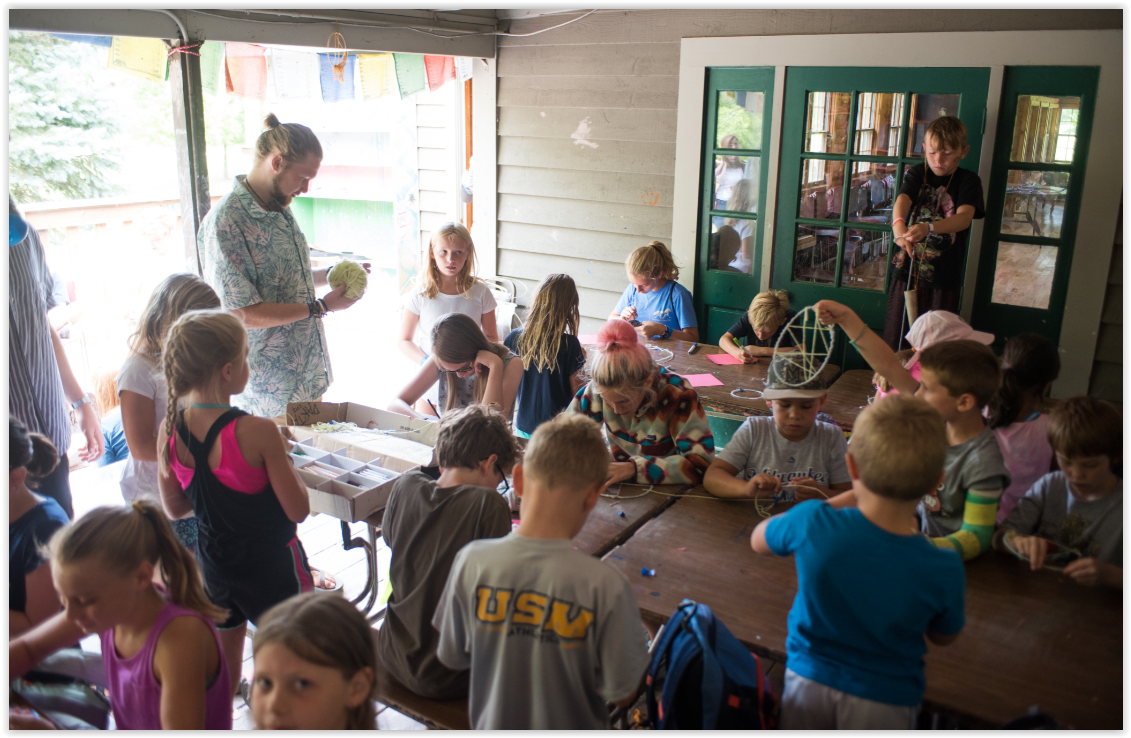 One of Minikani's greatest missions is to make a week at camp accessible to all. The camp experience fosters creativity, builds confidence and friendships, encourages goal setting, and establishes independence. We believe that everyone's experience is better when everyone gets to participate. There are many roadblocks to making camp accessible to all, like financial and social hurdles. Here are some things camp does to help community members overcome those barriers.
Financial
Minikani has several options to help make camp more affordable to all families. When paying for camp in the traditional manner, two prices are presented: Actual and Adjusted. The Actual Cost option reflects the true cost necessary to keep camp and all of its programs running. The Adjusted cost is slightly lower and makes the cost of camp less daunting. Families can choose the Actual or Adjusted cost with no questions asked and no change to their camper's experience. If the Adjusted cost is still unachievable for families who want to join the camp community, the YMCA's Financial Assistance Program provides scholarships (called 'camperships') to campers. To donate to this campaign go to https://www.minikani.org/donate/ and to find out more about receiving financial assistance, call the camp office at 262-251-9080.
Social
Many families do not send their kids to camp because they simply have not heard of Minikani. A large portion of our campers come from Milwaukee suburbs like Whitefish Bay and Shorewood. Camp has started several partnerships in the community to get campers from more diverse areas and backgrounds involved in the camp experience. One of these partnerships is with Playworks Wisconsin, a non-profit organization that promotes safety, engagement, and empowerment through recess programming. Another partnership is with Milwaukee College Prep (MCP), a network of free MPS charter schools, that operate in Milwaukee's most underserved communities. Minikani offers students from MCP Lloyd St., and Playworks Junior Coaches from Parkside School of the Arts, Doerfler Elementary School, and Rogers Street Elementary a week at camp for just $20 for their first year. That cost is made possible by grants Minikani applies for, like Camps for Kids, Y-Access and SCOPE. Camp also guarantees these campers a spot and funding if they wish to return for future summers. This funding comes from both grants and Minikani's annual campership campaign. We will hopefully have 60 campers attending Minikani this summer as a result of these community partnerships!
Do you have ideas for how Minikani can better serve your area and diversify our camper community? Send us an email at minikani@ymcamke.org.