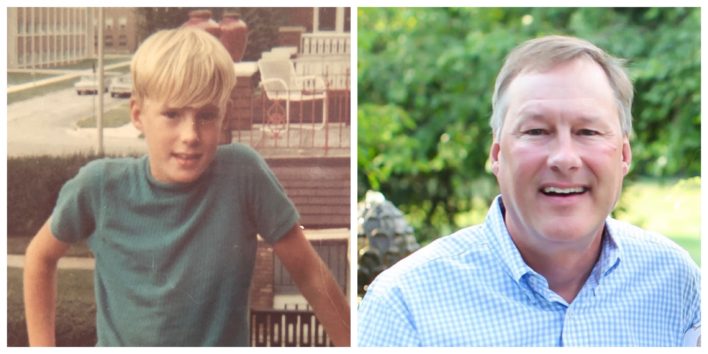 100th Anniversary Spotlight: Perry Bump
Simply giving a young person the opportunity to attend Camp Minikani can change their life.
When Perry Bump was eight years old, his mother Betty discovered a program offered by the local YMCA that helped kids attend camp. The premise behind the 'Cookies for Camp' program was simple-sell cookies and earn money to help pay for camp. Perry sold hundreds of boxes of cookies; so many in fact Perry's mom would fill her trunk to the brim with boxes until it barely closed! He sold so many cookies, he paid for the entire cost of his camp. Without this opportunity, his mother's fortitude, and his perseverance, camp wouldn't have been a reality.
Perry was a camper, completed the LT training program, and eventually became a counselor. His sister Cheryl, also attended the camp as a teenager working in the camp's kitchen. Perry's four children and 15 nieces and nephews have also attended camp over the years. They have all expressed the same sentiment about camp: Minikani is truly a special place that can change your life.
Little did Perry know his early cookie selling days and leadership skills learned at camp would lead to a successful sales and business career, one which he recently retired from. Most importantly, his greatest pleasure was introducing his children and extended family to camp.
Perry's vision for the next 100 years at Camp Minikani is assisting those who wouldn't normally have the opportunity to attend. Kids, without the financial or socioeconomic means, like eight-year-old Perry.
Thank you to Perry Bump and his mother, Betty for sharing your wonderful story!
We hope you can join us to celebrate our 100th Anniversary on August 24 & 25!
Tags:
100th Anniversary
,
Camp Minikani
,
Cookie Sales
,
Opportunity
,
Perry Bump
,
Summer Camp
,
YMCA of Metropolitan Milwaukee
100th Anniversary Spotlight
Comments