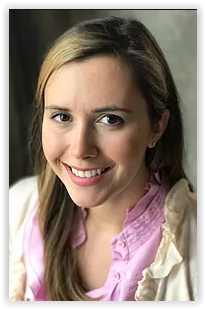 100th Anniversary Spotlight: Nina Shully Darling
Community. Responsibility. Leadership. Life-long friendships.
Nina Shully Darling began camp as a nine-year-old camper in the mid 90's and ended in 2008 as the Girls Unit Director. Her experience was 'indescribable' and the support, values, and qualities she learned at camp transformed her not only as an adolescent but as an adult as well. Four 'camp' friends were in her wedding and they regularly hire former camp counselors and alumni that went to Minikani at her present employer, Shully's Cuisine and Events.The Shully family knows they are getting a top-notch employee who is responsible, hard-working, with a strong set of ethics.
Nina is presently one of three event planners in the family-run catering company, Shully's Cuisine and Events founded by her parents, Scott and Beth. She and her two siblings all work at Shully's.
We are excited and grateful to share that Shully's is one of our sponsors for our 100th Anniversary Celebration, August 24 & 25. You won't want to miss out on their delicious food, so please RSVP for Saturday evening!
When she isn't occupied planning weddings and events for Shully's, she is busy chasing around her two daughters. She really can't wait for them to be old enough to attend camp.
Nina says, "For my daughters to have the same empowering and enriching experience I had, it would be extraordinary. To have my girls and all future campers loved and supported–the Spirit maintained, means everything to me. Everyone should get to experience camp."
Thank you Nina for sharing your story and we can't wait to see everyone at our 100th Anniversary Celebration!
Tags:
100th Anniversary
,
alumna
,
Camp Minikani
,
camper
,
counselor
,
Nina Darling
,
Shullys Event and Catering
100th Anniversary Spotlight
Comments